Time to resume things with a look at a couple of EPs and a CD single, two of which come from familiar names:
Scot Sax-While She Was Working
. Most of you know the Wanderlust and Feel frontman, and the quality LA pop he's been responsible for in both incarnations. This EP, however, is a bit of a departure. A good one, though. As Sax himself says, he felt he should have changed him name to Rodriguez after the sessions, and there is a definite Latin/urban feel (pardon the pun) to these tunes. "Bad 4 U" starts off in familiar territory then veers away; "Not Today" sounds like the work of a different but interesting artist, sort of Alejandro Escovedo meets Beck. Check out the samples.
CD Baby
|
MySpace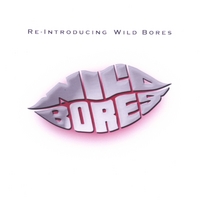 Wild Bores-ReIntroducing Wild Bores
. Wild Bores is Nashville-via-Chicago's John Whildin, and the sound here captures a mix of both of those cities: roots rock with a midwestern feel. The four tracks here are all outstanding in a Summerteeth-era Wilco kind of way, albeit a bit less ornately produced. A year-end EP contender, subject to being superseded by the scheduled full-length which is supposed to include these four tracks.
CD Baby
|
MySpace
The Alice Rose-Body Offering (single)
. The Alice Rose burst onto the scene with their fantastic 2006 disc
Photographic Memory
, and they're getting to ready to release the followup. In the meantime, they've made available the first single from the disc, "Body Offering". It's a fine track, in the same Jon Brion-meets-Squeeze style that we saw on the debut. The b-side, "Wear That Cross", is no throwaway either. Get the single on iTunes.
MySpace
|
iTunes