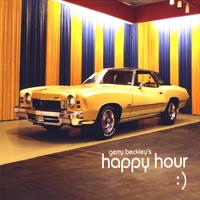 Gerry Beckley-Gerry Beckley's Happy Hour
. The man best known for being one-half of 70s soft rockers America is back with his latest solo release. For those who haven't followed his solo career, this is the time to jump in as Happy Hour is a compilation of Beckley's top solo tracks, making for one fine listen. The sound here is pretty much as advertised - if you like(d) America, you'll want to pick this up, and those who have come to enjoy Jeff Larson (who's worked closely with Beckley over the year) will enjoy this as well. In fact, there's a version here of "I'll Be Gone", recorded by Larson on his 2005 Swimming in the Make Believe. Highlights include "Emma", which has the effortless grace of "Sisten Golden Hair", the beautiful "Crying", and the rocking (by America standards, at least) "Hang Your Head High". 18 tracks here, so it really is a happy hour-styled 2-for-1.
CD Baby
|
MySpace
|
iTunes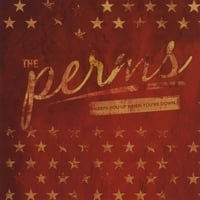 The Perms-Keeps You Up When You're Down
. This is the fourth release from this Winnipeg band, and although they've gotten some play in the power pop community, until now I could take them or leave them. That's changed with Keeps You Up Where You're Down, a high-energy, highly-melodic beast of a disc that's worth your acquaintance. There's a little bit of countrymen Sloan in them, as well as modern power poppers like Weezer and OK Go, as well as indie power poppers like The Black Mollys. A number of recommended tracks here: "As You Were", "Running Away", "You Don't Know" (a more listener-friendly variation of Green Day's "Brain Stew"), and the toe-tappin' "Nightshift" stand out in particular. This one's so good that perhaps I need to go back and listen to the earlier stuff.
CD Baby
|
MySpace
|
iTunes
Midnight Callers-Little Stardust (Single
). Normally I don't review CD singles, but this one came to my attention and this Portland band shows some promise. There are two tracks here - "Little Stardust", a tuneful rocker that reminds me of The Shazam, and "Faux Girl", which has a more British sound that almost recalls the Small Faces. Anyway, don't take my word for it - just listen to them below. They also have some other tracks on MySpace to check out.
iTunes
|
MySpace