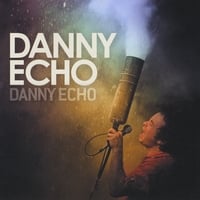 Danny Echo-Danny Echo
. First things first. Danny Echo is the name of the band, not a person; although the frontman is named Danny with no last name given. Whether man, band or beast, though, Danny Echo is a rocking act from Vancouver with a big sound and big hooks. They have some Oasis swagger and some Cheap Trick bravado that makes for a promising sound. Standout tracks include the Noel Gallagher-like ballad "Tomorrow Today", opener "Out of Style" which for some reason reminds me of "Remember (Walking in the Sand)", and the Brendan Bensonesque "Help Yourself".
CD Baby
|
MySpace
|
iTunes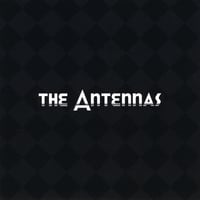 The Antennas-The Antennas
. Nashville strikes again, as yet another power pop act to emerge from the home of country music demands our attention. These guys put a rocking spin on power pop, not unlike Superdrag, The Figgs and Sloan, whose "Money City Maniacs" is the apparent inspiration for opening track "A Call to Arms", which like the Sloan track opens with a siren and some crunchy guitar riffs. Other highlights include "Here We Go (Record Store)", which manages to get some ba-ba-bas going in the chorus among all the riffage; the catchy and more midtempo "Stop Running their Mouths"; the synth-heavy and Cars-influenced "I Found Out", and the driving "Do, Don't Say". These guys rawk, and this might be a better Superdrag disc than the actual new Superdrag disc.
CD Baby
|
MySpace
|
iTunes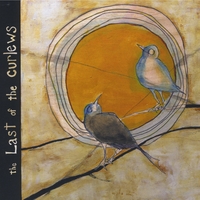 Brett Kull-The Last of the Curlews
. And now for something a little different from the riff rockers above. Normally an album with some prog influence and a 7-minute opening track would scream "run away" to me, but this Philly singer-songwriter has managed to a craft an ambitious and dense disc that has enough pop hooks to keep me coming back. The aforementioned opening track, "Acadia Gulls", is Exhibit A as despite its length it keeps coming back to its haunting and melodic piano-based chorus in a manner reminiscent of The Electric Soft Parade's "Silent to the Dark". "If She Could Be Who She Wanted" is another gem, with its shimmering melody, "Hey Horizon" is a wonderful acoustic-based number that recalls a cross between Peter Gabriel and Neil Finn, while "Become a Ghost" and "Autumn Endings" are the kind of British-styled pop/rock that was done so well on the Pale Hollow disc. An unexpected pleasant surprise.
CD Baby
|
MySpace
|
iTunes