I was getting tired of using "roundup" for multi-disc posts, so I made the switch.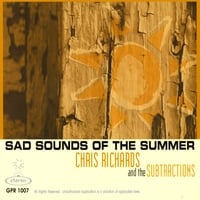 Chris Richards & The Subtractions-Sad Sounds of the Summer
. Talk about patience paying off. The power pop community has been waiting a good five years for the followup to Chris Richards' Mystery Spot, a power pop disc so well-received that it even managed
a 7.3 from Pitchfork
. Well, our long national nightmare is over. The Detroit popper has added a backing band and released Sad Sounds of the Summer, and it's just what the doctor ordered - even if the sounds aren't sad and it's springtime. Some tracks jangle more than others (opener "I Can't Quit Her"), some rock harder ("I, Miss July"), and some do both ("Oh Canada"), but all are quite fine. Meanwhile, Richards' backing band really helps him focus his sound here, a clear case of addition by Subtractions. A must-have for classic power poppers.
CD Baby
|
MySpace
|
iTunes
Cheap Star-Speaking Like an Elephant
. This French band takes its name from two of the long-time titans in our genre but sounds less like either of them and more like Teenage Fanclub and The Posies, which isn't a bad thing at all. Of course, sounding like The Posies isn't a shock here as half of the disc was produced by Ken Stringfellow and the other half by Jon Auer, in what could be considered the production equivalent of their Private Sides EP. Of course it's one thing to sound like a band and another to sound like a band and have great songs of your own. Thankfully, Cheap Star falls into the latter category with gems such as "For Saving Grace", "Sugar & Candy", "Shell" and the all-too-brief "Free to Believe".
CD Baby
|
MySpace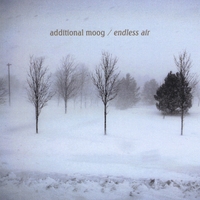 Additional Moog-Endless Air
. This UK band's pop/Americana masterpiece Thirty Three & a Third made my top 10 in 2007, and they're back with the followup. While not as immediate or upbeat as its predecessor, it's still a quality laid-back listen in the vein of Autumn Defense or Hotel Lights. The title of the opening track, "Quietly Through the Canyon", is a good indicator of where they're going here, and other standouts include "Harmonica Fuel", "I'm Not Safe in This World" and "Signs on Fifty-Four".
CD Baby
|
MySpace