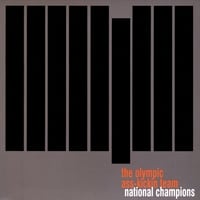 Terry Anderson & The Olympic Ass-Kickin' Team-National Champions
. Lock the doors. Hide the children. Terry Anderson and his Olympic Ass-Kickin' Team are back and ready to wreak havoc on the power pop landscape once more. Anderson's been deeply involved in southern power pop and rock'n'roll for a couple of decades now, and this is his second go-round with the OAK Team (not counting their live disc). 2005's self-titled debut was a roots-pop masterpiece, and the followup ain't half bad either. This time around Terry takes to task Barry Bonds ("Willie Mays"), empty-headed jingoism ("Pow'ful 'Merka"), and women who won't shut up ("Indy 500"), all in his southern-fried Rockpile/NRBQ style. And where else but a Terry Anderson album are you going to find a track titled "You Had Me at Get Lost"? I defy you to listen to National Champions without cracking a smile.
CD Baby
|
MySpace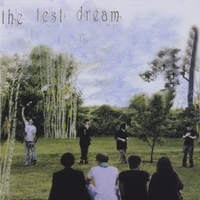 The Test Dream-The Test Dream
. These Long Island lads take their name from the title of a Sopranos episode and their sound from a variety of pop sources. Sounding both classic and contemporary, they have a way with effortless-sounding melodies on their debut EP like the leadoff track "Open Wide" (think a less precious Shins) and "Directing Traffic" (reminiscent of Justin Kline's AbPow top EP of last year). Elsewhere, "Look for the Boy" has a Brill Building feel and "Shadows in the Dark" somehow manages to combine the Beatles, Motown and handclaps in one song. A promising debut, and an early EP of the year contender.
CD Baby
|
MySpace
|
iTunes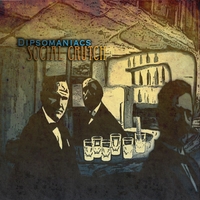 Dipsomaniacs-Social Crutch
. Kool Kat and Not Lame have gotten lots of deserved praise for being top-notch power pop labels, but not to be overlooked is New Jersey's FDR Records, who quietly have been releasing a stream of fine releases from bands like The Successful Failures and Blank Pages. In fact, you could say there's an "FDR Sound": no-nonsense, straight-up, rock-oriented, garage-style powerpop that draws on bands like The Replacements and The Who. And nobody is more emblematic of that sound than the Dipsomaniacs, back with their sixth release here. On Social Crutch, the Dipsos hit quite a few high notes: the opening track "Together We Can Rule the World", which merges the sound of fellow Jersyians Fountains of Wayne and The Smithereens; the revved-up and highly catchy "Oh Jose", and the first song I've heard about army brats, "Kids on Base". Rock on!
CD Baby
|
MySpace
|
iTunes