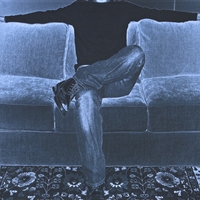 Mike Gent-Mike Gent
. The Figgs' singer/guitarist goes solo and the results are promising. While in band mode Gent & Co. can be rocking and raucous, here he goes for a more laid-back rootsier sound. "(Romantic Needs Led To) False Alarms" recalls Salim Nourallah in its spare but tuneful production, while "Paper Knives" brings Dylan and Elvis Costello to mind. But the real highlight is "Haste & Wrath", which builds on its simple "Picture Book"-style guitar riff to hypnotically catchy effect. An old-school disc which Gent compares to Rod Stewart's Never a Dull Moment and Pete Townshend & Ronnie Lane's "Rough Mix", it certainly captures the spirit of those two classics.
CD Baby
|
iTunes

The Milk & Honey Band-Dog Eared Moonlight
. Released on Andy Partridge's Ape House Label, the Milk & Honey Band's second album will appeal to XTC fans, provided they go more for "Chalkhills and Children" rather than "The Ballad of Peter Pumpkinhead". In other words, the more (to use a word invoked in virtually every other review of this disc) "pastoral" sound of XTC. This is great rainy day music, from the spare opener "Just You" to the pedal steel-drenched "No World at All" to the quintessentially British "Maryfaith Autumn". While not quite as immediate as their debut The Secret Life Of..., it's still a grower worthy of your time.
MySpace
|
iTunes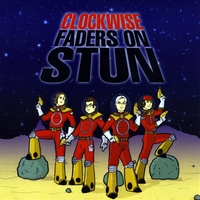 Clockwise-Faders on Stun
. This Toronto band matches the cartoony flair of their album cover with a cartoony flair to their power pop, which recalls Sloan (opener "Opposites Attract"), Elvis Costello & the Attractions ("Boomtown"), and The Odds ("Upside Down"). Other standouts include the hypercatchy "You Really Got Me Goin'" and "If You Don't Want Love (I Must Be Wrong)". They even get environmentally conscious on "Water on the Moon". Good stuff.
CD Baby
|
MySpace
|
iTunes