There haven't been too many new discs that have caught my fancy over the past few weeks, hence the relative lack of recent posting. So it's time to toss out a couple of discs that I've enjoyed over the last couple of months that I haven't gotten around to mentioning: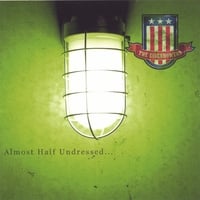 The Eisenhowers-Almost Half-Undressed
. The Eisenhowers are a Scottish band who, as their bio states, are "clearly inspired by the likes of Elvis Costello, Aimee Mann, XTC and Crowded House". I can't quibble with that description, although the quirk factor is a bit high here. Interestingly, they have a track-by-track description of the album
here
. Four of the tracks can be downloaded at the myspace link below.
CD Baby
|
MySpace
The Yayhoos-Put The Hammer Down
. The Yayhoos are kind of a supergroup of sorts, featuring most notably Dan Baird (Georgia Satellites frontman) and Terry Anderson (he of the
Olympic Ass-Kickin' Team
). While not power pop in the classic sense, this is good-time rock'n'roll in the vein of Baird and Anderson's more notable projects. The rocked-up covers of "Love Train" and the B-52's "Roam" are worth the price of admission alone.
Buy
|
mp3
|
mp3
|
eMusic
UPDATE: Thanks to reader Supernaut78 for noticing the Yayhoos on eMu.