Three discs to start the work week:
The Rollo Treadway-The Rollo Treadway
. It's not every day you get an album about the kidnapping of a couple of children in what seems to be the soundtrack to some kind of film noir rock (pop) opera. But that's essentially what the self-titled debut from Brooklyn's The Rollo Treadway is about, and if you can get past the unusual subject matter, you've got a disc of beautifully realized Brian Wilson/Wondermints/60s-70s sunshine pop. Key cuts: "Kidnapped", "Dear Mr. Doe" (shades of The Association), "Charlie".
Kool Kat
|
MySpace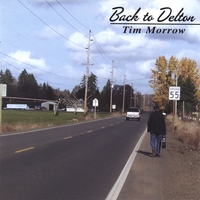 Tim Morrow-Back to Delton
. Back to Delton is solo debut of Californian Tim Morrow, who used to be one half of The Shamus Twins, a band that put out a fine disc in 2004 and have been featured on various Not Lame compilations. Here he offers up 22 - count 'em, 22 - tracks of Tom Petty-styled pop/rock, which also bring to mind artists like Rich McCulley and in the poppier moments, Bill Lloyd. Key tracks: "Yesteryear", "One Way Out", "You Better".
CD Baby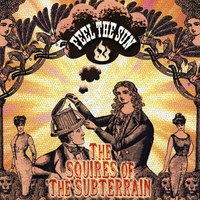 The Squires of the Subterrain-Feel The Sun
. Three things in life are certain: death, taxes, and great psych-pop discs from The Squires of the Subterrain. The New York band's fifth disc is a must-get for fans of XTC/Dukes of Stratosphear, and just about any band that's appeared on a Nuggets compilation. Key tracks: The breezy "Concerning Helen White", the McCartneyesque "Mrs. Jones", and "Alexander Mannequin".
CD Baby
|
MySpace