I wanted to give a shout out to three recent releases that I've been listening to a lot and enjoying lately. None are strictly power pop; they're more "adult pop" or "singer/songwriter pop". Here's the first: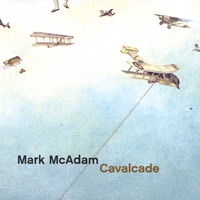 Mark McAdam-Cavalcade
McAdam is out of NYC, and his music has been compared to Wilco and Big Star and has been played on the hit TV series Grey's Anatomy. "Always Almost", the first single from the album, is one of my current favorite tracks, and here's the video for it, directed by none other than Mike "Austin Powers" Myers:
If you'd rather stream the track than watch the video, head on over to
his myspace page
, and you can sample and buy
at CD Baby
.