Andy Lehman & The Night Moves-Lowcountry
. Lehman's 2007 debut Landline was a Butch Walker-styled power pop disc, but on his followup with The Night Moves, he opts for a more atmospheric pop sound that comes down somewhere between Steven Mark and Coldplay. Lowcountry is a loose concept album about a South Carolina boy who falls in love with a girl, can't commit, loses her, stalks her, and then kills her new boyfriend. But despite the Southern Gothic subject matter, the concept is done with a light touch, allowing the songs to stand on their own. Highlights include the midtempo "You Can Leave The Light On", the poppy "Million to One", and the absolutely gorgeous "All Along the Roads We Walked", which takes on added resonance once the album's concept is grasped. A rewarding listen.
MySpace
|
iTunes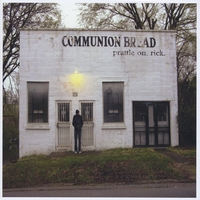 Prattle On, Rick-Communion Bread
. This amusingly-titled act consists of Nashville singer-songwriter Patrick Rickelton and whoever happens to be backing him at the moment. His debut EP is a folk-pop delight, evoking Elliott Smith and Simon & Garfunkel in equal parts. "My Holiday" is gracefully tuneful, "Lift Up" does just that, and "Lately" sounds like an instant classic. Prattle on all you'd like, Rick.
CD Baby
|
MySpace
|
iTunes