A few discs that fell through the cracks in December, two of which made the top 100 list: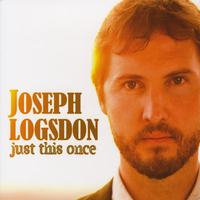 Joseph Logsdon-Just This Once
. Yet another Nashvillian graces the pages of Absolute Powerpop. Logsdon is a pop stylist in the vein of David Mead, Josh Rouse and Freedy Johnston, and his debut album will be a treat for fans of those artists (the first two of whom made Nashville their home as well). The spare but catchy "The Future" is a fine kickoff to the proceedings, and the buoyant "Girl Named Rae" recalls Mead's "Make it Right". Other standouts include the vaguely jazzy "I Wish You Were Here", and the Jon Brionesque "I Don't". This one came a bit late for my 2009 list, but a place on 2010's is a strong possibility.
CD Baby
|
MySpace
|
iTunes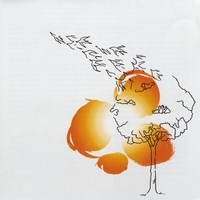 La Fleur Fatale-Silent Revolution
. This Swedish band's second album was a late 2009 pleasant surprise and was impressive enough to finish in the top half of my year-end list. Quite reminiscent of Soundtrack of Our Lives, La Fleur Fatale manages to blend pop hooks, rock arrangements, and psychedelic flourishes into a heady brew. "Mellow My Mind" and "Release the Colors in Me" are as hooky and trippy as you might expect, and the mid-period Moody Blues of "The Winding Stairs to Dawn" hits the right base. But the real winner here is "Hung Up on a Dream", which finds just the right mix of psych and pop and features a chorus that I haven't been able to get out of my head. A great mix of the 60s and 70s.
CD Baby
|
MySpace
|
iTunes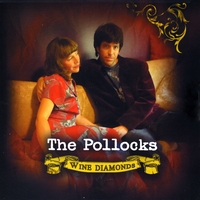 The Pollocks-Wine Diamonds
. This husband and wife band's third disc is the charm, as it was also a late entrant into the upper half of the year end list. Reminiscent of Georgie James and The Cheeksters, they have a pleasing indie pop sound. Standouts include the saucy "Coquette", the boy/girl harmonies of "Monday Morning Goodbye", the bouncy "Kiss" and the power pop of "Girls Only Want to Dance". These Pollocks are certainly artful.
CD Baby
|
MySpace
|
iTunes
Wine Diamonds