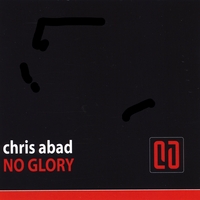 Chris Abad-No Glory
. This NYC rocker and ex-member of Dough has given us the first great power pop disc of 2010. Mixing in influences from Elvis Costello to Squeeze to Weezer, Abad has cooked up 8 tracks of power pop goodness from the rocking "All in My Head" to the clean midtempo melodies of "Downer". Others standouts in this lean all-killer/no-filler collection include the title track power ballad, the anthemic "Living Without You" and the irresistible "Trouble", perhaps the disc's best track. Stop what you're doing and give it a listen below.
CD Baby
|
MySpace
|
iTunes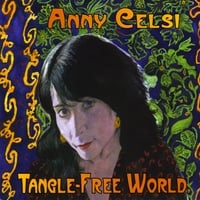 Anny Celsi-Tangle-Free World
. Anny Celsi's new disc may be a "tangle-free world" but it's certainly not a jangle-free one as she evokes a Byrds-by-way-of-Beach-Boys sound here. The LA jangle-pop mafia is out in full force on this, with Nelson Bragg producing and the likes of The Wondermints, Robbie Rist and Adam Marsland contributing. The opening title track captures the sound here, 12-string guitars and sitars galore, with Celsi's voice a perfect match for the proceedings. "Thanksgiving in Hollywood" has just the kind of noir-ish jangle feel that recalls "King of the Hill", Roger McGuinn's team-up with Tom Petty. Bragg steps out from behind the mixing board to contribute vocals to Celsi's
tres cool
cover of Nancy Sinatra's "One Velvet Morning", making Sweet & Hoffs sound like kids by comparison, and Evie Sands joins for a cover of the 1963 Jaynetts classic "Sally Go Round the Roses" that sounds completely in place here. Retro yet original, this disc is one world in which there's nothing wrong in getting tangled.
CD Baby
|
MySpace
|
iTunes