Here a few releases I've been meaning to tout over the past few weeks or so: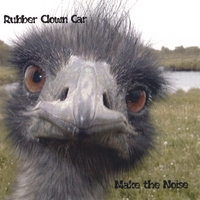 Rubber Clown Car-Make The Noise
. Are you sick of emo? How about some emu? (check the cover) For those who like their power pop leavened by whimsy, this disc will be right up your alley. Here's an mp3 to sample:
Home In The Suburbs

You can also download "Living in Luxury" and "Vanity Affair" from
their myspace page
. I'll let them speak for themselves here to describe their sound: "a mixture of XTC, Bob Mould, the Damned, the Who, and Matthew Sweet.. the Beatles on Quaaludes". Maybe some Barenaked Ladies in there as well. You can buy the CD
here
.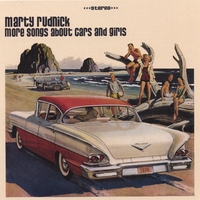 Marty Rudnick-More Songs About Cars and Girls
. With a title like this, you know what you're getting, and Mr. Rudnick delivers the power pop goods in classic fashion. And helping him deliver them in classic fashion is Michael Carpenter, who never produces (or records) a bad album. Sample his wares at
his myspace page
, and you can order the album
directly from his label
for $10 shipped.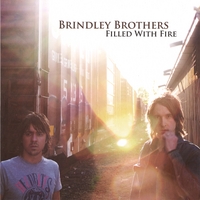 Brindley Brothers-Filled With Fire
. DC's Luke & Daniel Brindley aren't power pop in a pure fashion, but quality roots and Americana-based pop. Or simply "pop/rock". As the Washington Post put it, the Brindleys display "a natural ease with material that runs the gamut from Wilco-esque alt-country to bright Marshall Crenshaw-style pop and most shades of catchy song craft between." Judge for yourself - they have some mp3s available from
their site
:
Rise Above
Man on Fire
Late Summer
Additional tracks are streaming at the site, and the disc itself is available
at CD Baby
. If you'd rather stream than download, here's
their myspace page
.