Two EPs for consideration today:
Justin Levinson-Bury Your Love
.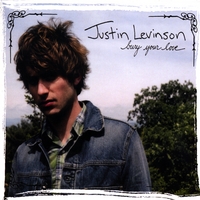 Levinson was one of the early discoveries of this blog nearly two years ago (how time flies) when he released
1175 Boylston
, an excellent piano-pop disc. But whereas 1175 Boylston was rooted more in the piano pop of Ben Folds, Bury Your Love is more the piano pop of Elton John circa the early 70s during his Tumbleweed Connection/Madman Across The Water period. No more so is this evident than in the length and breadth of the opening track "Heavy Weight", which clocks in at nearly six minutes and features a Davey Johnstone-like guitar solo. "Home" further distances itself from 1175 Boylston, with liberal use of pedal steel and acoustic guitar, and wouldn't have sounded out of place on Ryan Adams' Gold. Meanwhile, the title track is roots pop, and "When It Rains on Your Parade" could almost be called Dylanesque. The only exception to the new Levinson sound here is "Daisy May", which is a bouncy Folds-ish type of track. Overall, it's an interesting departure for Levinson, and full marks to him for not repeating his first disc.
CD Baby
|
MySpace
The Nice Outfit-Kissing Jocelyn
.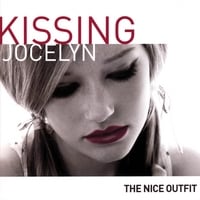 This Milwaukee band has delivered a short-but-sweet 4-song EP of inspired power pop. And by "short", I note that the four tracks clock in at just over nine minutes total, but nevertheless it's quality over quantity. The sound here is a combination of The Kinks, The Figgs, and The Greenhornes. But guys, if you're going to have a track titled "One Minute Forty-Five", it ought to be 1:45 in length, not 2:15.
CD Baby
|
MySpace