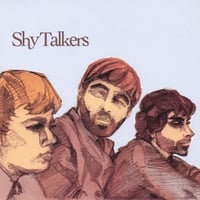 Shy Talkers-Shy Talkers
. Fine debut from this New Jersey band which touches many of the power pop bases. You've got the classic rock sound of "Now That It's Over", the piano pop of "Early December", the modern-rock "All You Ever Wanted", the early-Beatle/Merseyside-ish "Do You Still Love Me?", the psychpop of "Intergalactic Highway" and the ragtime-y "Someone's In Love With You", just to name a few. There's about as much genre-hopping here as the Nines did on Gran Jukle's Field (only without the disco). Give it a listen - you're bound to find something you like.
CD Baby
|
MySpace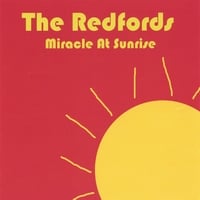 The Redfords-Miracle at Sunrise
. Brevity may be the soul of wit, but it's also a virtue of good power pop discs. Clocking in at 29 minutes over 10 tracks, Chicago's The Redfords don't waste your time in getting down to the business of delivering high-energy, modern power pop. Fans of Weezer, Rooney and others of their ilk will love this disc; titles like "Junk Food Mafia", "Heart Attack" and "Tattoo" are going to be more descriptive of their tunes that I can be. And even the obligatory power ballad ("So Strange") is pretty good. Robert would be proud.
CD Baby
|
MySpace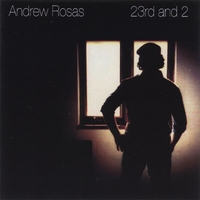 Andrew Rosas-23rd and 2
. Some artists wear their influences on their sleeve, others incorporate them more subtly into their sound. Andrew Rosas is one of the former, as this may be the most blatantly Big Star-sounding record since the Golden Apples' Cooler Jets Will Prevail from a few years ago. Rosas has a voice that splits the difference between Alex Chilton and Chris Bell, and he has the stop-start guitar sound of those two down to a science. The title track is pure Bell a la "I Am The Cosmos", while "Looking Out" and "Everything That You Say" are in the vein of "In The Street" and "Your Concern" is an homage in sound to "Thirteen".
CD Baby
|
MySpace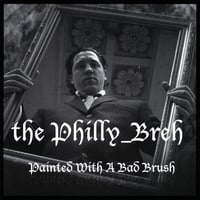 Jim Matio-Painted With a Bad Brush
. Harrisburg PA's Jim Matio (apparently also known as The Philly Breh) has a gem of a disc here, alternately Beatlesque and indie-sounding in the manner of Elliott Smith and The Shins. There are several highlights here: "That Girl Is Gonna Kill You", which reminds me of Michael Penn; the McCartneyesque "Mine"; the roots pop of "Thank You"; and the lovely "Lovely".
CD Baby
|
MySpace