Seems I haven't reviewed many EPs lately, so here goes: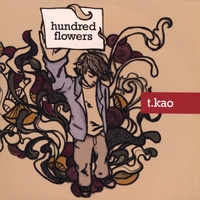 T.Kao-Hundred Flowers
. Although a native of Ohio, T.Kao spent five years in Shanghai as a musician, and both the title of the disc and the track "1989", a tribute to the Tiananmen Square victims, are informed by this time in China. But rather than a political protest album, this is a top-notch singer/songwriter offering. "Sweet Surrender" in particular is an oustanding midtempo track that reminds me of The Endrick Brothers, while "Every Little Thing" calls to mind the more rocking side of AM and Gus Black and the aforementioned "1989" works as a rocker as well as a tribute. Good stuff.
CD Baby
|
MySpace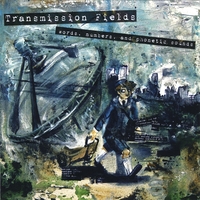 Transmission Fields-Words, Numbers and Phonetic Sounds
. This Charlotte, NC band has an engaging sound that comes in somewhere between indie pop and power pop, and the opening track "While I Sleep" is a perfect example of the best of both styles - just try getting that "I belieeeeve it all" chorus out of your head. Other standouts include the kinetic "Hero", which suggests a more conventional Guided by Voices with a longer attention span; the languid "Days of Waiting", and the near-Americana of "Run". A promising debut and with 8 tracks, a bargain at $5.
CD Baby
|
MySpace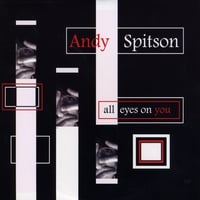 Andy Spitson-All Eyes on You
. This is the second EP for this Illinois artist, and although I've not heard the first, this one makes me want to go back and check it out. Only four tracks here, but a definite case of quality over quantity as Spitson shows he's a classic power popper. He reminds me quite a bit of Ari Shine, with his Elvis C influence, especially in the rip-roaring "First, It's The Crush". Meanwhile "Hand Jives & High Fives" is rockabilly roots pop a la early Marshall Crenshaw.
CD Baby
|
Sonicbids