Time to check in on a couple of rocking bands that we've featured in the past on the site and have new discs out: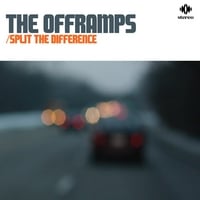 The Offramps-Split The Difference
. After catching our attention in 2006 with
Hate It When You're Right
, this Michigan band serves up another helping of Replacements-style rock that you can both tap your feet and bang your head to. "Actual Events (Based On)" is the kind of potboiling opener crucial to setting the tone, and it comes through big time. The pop leanings of "Take You Away" bring to mind Superdrag and the more rocking side of Matthew Sweet, and the boys throw a changeup with "Alimentar Los Moscas" ("feeding the flies"), an impressive acoustic Americana number. Meanwhile, "Race Among The Ruins" gives off a Buffalo Springfield vibe. No sophomore slump here.
CD Baby
|
MySpace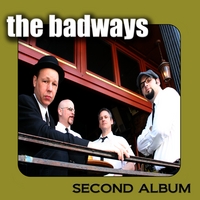 The Badways-Second Album
. We stay in the state of Michigan with Detroit's The Badways, garage rockers extraordinaire, who are back with the imaginatively titled Second Album. On their debut
Leave Her Alone
, I wrote "Steve Van Zandt couldn't have invented a better band for his Underground Garage channel on Sirius", and that assessment still stands with the new one. "Cute Girlfriend" and "Turn You Engines On" are a great 1-2 punch to open the disc, while the midtempo "She Cannot Tell The Truth" is reminiscent of a lost Zombies track. Other standouts include "Paper Doll", "Albert Einstein", and the catchy "She's Just a Girl", complete with handclaps. Although the disc is available for download from iTunes and the like, make sure you get the CD on this one, as it contains 3 CD-only tracks including a cover of "When Doves Cry", which itself is worth the price of admission as the boys turn the Prince classic into a late 60s
Nuggets
-sounding track.
CD Baby
|
MySpace