3 very, very good discs that are really "CD of the Day" worthy: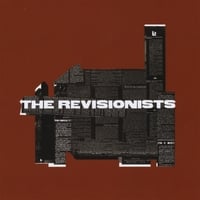 The Revisionists-The Revisionists
. This band has an interesting pedigree. Two former members of Tonic (remember them?) have joined up with Sam Jones, who directed the excellent Wilco documentary I Am Trying To Break Your Heart, to form The Revisionists, and their debut is one of the best straight-ahead melodic rock albums of the year. Reminiscent at times of The Replacements and The Figgs with a bit more of an indie rock edge, this is a great album to crank up loud. "Universal" lets you know right off the bat where you stand, while "Fic Fic Fiction" and "Garden Home" marry melody to crunch with awesome results. Rock on!
CD Baby
|
MySpace
Jack McManus-Either Side of Midnight
. Most "respectable" music critics are going to dislike London's Jack McManus, but most power pop fans are going to love this disc. Following in the footsteps of The Feeling and Mika with big pop hooks and a big pop sound, McManus has an album chock full of tunes that won't leave your head after a couple of listens. "Bang on the Piano" calls to mind the recent Josh Fix album, "You Think I Don't Care" and "Living in a Suitcase" would have been at home on either Feeling disc. The only catch for US listeners is that this one hasn't received a domestic release, so it's only available at import prices. Be warned: you may start listening to the tracks and find you just have to spend the $20 or so it'll take to get it. I've included an eBay search link that has the best prices I've seen for it.
eBay
|
MySpace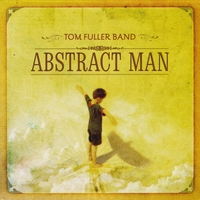 Tom Fuller Band-Abstract Man
. In the last several months, CD Baby's added a "Recommended If You Like" feature on each of its new releases, and on Tom Fuller Band's Abstract Man the RIYL artists are Tom Petty and Oasis. Kudos to whoever came up with that, because "Petty meets Oasis" is a perfect summation of the sound here, right down to the sound of Fuller's voice, which sounds like Petty crossed with Liam Gallagher. "Lollipop Guild" in particular is a tour de force - aside from the two artists we've been talking about, they're mixed in with The Beatles, ELO and Jellyfish in this one track. "Sunglass Wardrobe" recalls the 'fish as well, and "Only In America" is Jason Falkneresque. There's also a pretty good cover of The Hollies "Air That I Breathe" included as well. This is a must for fans of any of the bands referenced here.
CD Baby
|
MySpace