To make up for the lack of posting lately, I bring you three discs today worthy of your attention: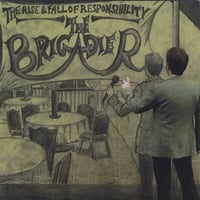 The Brigadier-The Rise & Fall of Responsibility
. The Brigadier is the UK's Matt Williams (not to be confused with the follicly-challenged
former American baseball player
) and his followup to last year's View From The Bath is a major step forward. This is a perfect album for those who enjoyed Andy Partridge's more Brian Wilson/Beach Boys-influenced excursions with XTC, and the opener "Growing Up Is Hard to Do (Part 1)" is a great example of this sound. Other standouts include the baroque pop of "The Language of Love", the 70s stylings of the languid "We Soiree", and the bouncy "This Is Why...", which seems to have borrowed its backing track from a combo of the 1975 Maxine Nightengale hit "Right Back Where We Started From" and Elton John's "I'm Still Standing". An excellent tour of pop styles with a unique British sensibility.
CD Baby
|
MySpace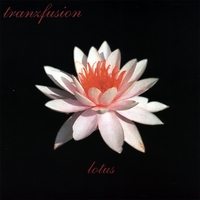 Tranzfusion-Lotus
. While a lot of regions of the US seem to be overrepresented on my blog, it's nice to check in for a change with a band from mid-Atlantic states: Salisbury, Maryland's Tranzfusion. Their debut Lotus is a promising one, and on their CD Baby page they manage to make their own series of comparisons that we critics enjoy using: Elliot Smith meets the Rolling Stones, Wilco meets the White Album, and CSNY meet Nirvana. Personally, I'd mix and match here, more like Elliott Smith meets the White Album. Start with "I Mean The Things I'd Never Say", a buzzy number that recalls Smith's more rocking side. "Tethered" might best be described as trip-pop, a bit swirly and Lennonesque. And don't miss "Blue Sky", which is where the Wilco comparison kicks in; the Wilco of Summerteeth that is. A bit off the power pop beaten path, but definitely worth a listen.
CD Baby
|
MySpace
My Brother Woody-It's a Long Way From That Sort of Thing You Were Raised
. Sporting one of the longer titles this side of a Fiona Apple album, the debut of Dublin's My Brother Woody is cut from much the same cloth as The Brigadier disc above. "Another Wave of Harmony" melds Joe Pernice with Brian Wilson; "Hanging Around" is pure power pop a la Michael Carpenter; and "Your New Found Taste" is a wonderful midtempo number with some fine Alpert/Bacharach-like horn work. Top-shelf stuff.
Kool Kat
|
MySpace