As it now appears that Tropical Storm Fay has bypassed my home area (Tampa Bay), it's time to get back to business here.
Steve Caraway-Hurricane Season
. Well of course I just
had
to include this disc in today's roundup. Despite the title, Caraway hails from Gloucester, Mass., not Florida or the Gulf Coast (MA hasn't been hit since
Bob in 1991
), but we'll overlook that since he's put out a fine disc of rootsy power pop. Caraway played the Charlotte Pop fest recently, and his set was well-received there. The sound here is The Smithereens meet Petty/Springsteen, and highlights include "Before You Run Away" (reminds me of Marah), the jangly "When I Change My Mind", the rocking "Rabbit" and the 80s pop of "Evangeline". It's good to be able to say something nice about hurricane season for a change.

MySpace
|
eMusic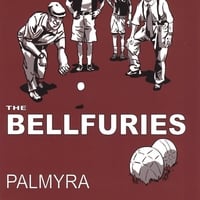 The Bellfuries-Palmyra
. This Texas band has a pleasingly retro sound, not unlike The Offbeat, The Scruffs or fellow Texans The Krayolas. If you want a clean, classic, 60's pop-sounding disc, this one's for you. Standout tracks: leadoff grabber "Welcome to the Club", the merseybeat of "Sung by Someone Lonely", and the jangly "Give It, Get It" (mp3 link below). Retro-a-go-go!
CD Baby
|
MySpace
|
"Give It, Get It" mp3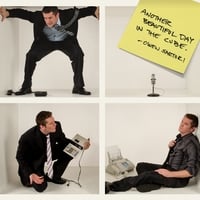 Owen Sartori-Another Beautiful Day In The Cube
. Here's a find. This Minneapolis popster has come out of left field with a sophisticated yet poptastic disc that will have fans of everyone from Ben Folds to Jason Falkner to Josh Fix excited. It's a look in some respects of the life of a newly-turned thirtysomething stuck in a dead-end office job, but it's more than Dilbert-rock. The bright, piano-based "Could You Be The One" is a particular highlight, as is the FoWesque "Punching Bag", as well as the lush ballad "Separate". An extremely promising debut.
CD Baby
|
MySpace