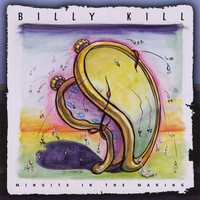 Billy Kill-Minuits in the Making
. Billy Kill hails from Conshohocken, Pennsylvania, a Philly suburb, and his debut disc is a definite ear-catcher. It's kind of a combination of Doug Powell and Bryan Scary with a bit of Jason Falkner thrown in. Top tracks: "You Belong to Me", "Big Things Come", the 80s-kitschy "Destination Love", the gay wedding celebration of "Patti & Susie" (where the Bryan Scary comparison comes in), and "Salvadore Dali", whose art inspired the album cover. And the hometown tribute "Conshohocken Strut" closes the disc with a perfect dose of whimsy. I can definitely see this one being big among fans of the more baroque power poppers mentioned above.
CD Baby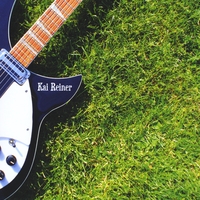 Kai Reiner-Kai Reiner
. We all know the old saying about judging a book by its cover, but this is one case where you can most definitely judge a disc by its cover art. The Rickenbacker pictured on the cover of Kai Rainer's debut disc says it all: 11 tracks of jangle. Although he's German, there's a Swedish power pop sound at work here (I hear The Tangerines) as well as a definite Teenage Fanclub influence. Top tracks: "Cold Summer", "Only We Both Know", "I Don't Want Your Crown" (definite TF sound), and the driving "Brown Eyes". There's a real uniform quality to these tracks, and if jangle's your thing, Kai Reiner's your man.
CD Baby
|
MySpace
Radio Days-Midnight Cemetery Rendezvous
. At Absolute Powerpop, we scour the globe for power pop, leaving no stone unturned. Our latest global find is Italy's Radio Days, and their enjoyable EP Midnight Cemetery Rendezvous (OK, truth be told, we haven't left Florida and they sent a disc for review). These guys do put the power in power pop, and recall a mix of Cheap Trick and the Paul Collins Beat. "Brand New Life" comes right out the gate with hooks, guitars and more, "Don't Keep Me Waiting" throws a bit of Beatlesque melody into their crunchy mix, and "Rock 'n' Roll Girl" will have your head a-bobbin'. Bravissimo, guys!
MySpace
|
Buy Here