Seth Swirsky-Circles and Squares
. Seth Swirsky is back with his first collection of new music since 2011's Red Button album, and it might just be his best since the first Red Button album from 2007, my #1 album of that particular year. Between his solo and Red Button work, Swirsky has established himself as one of the premier Beatlesque artists, but one who evokes their sound (primarily on the McCartney end) without slavish imitation. And it's not just the Beatles - Swirsky incorporates flourishes that recall Brian Wilson and Burt Bacharach as well and that's apparent on the dreamy opener "Shine". The playful title track follows with some McCartneyesque melodies before its calmer ending, and the midtempo "Old Letter" is as comfortable as an old pair of shoes and features a killer countermelody. Elsewhere, the stately piano ballad "Far Away" would have topped the charts in 1970, "Trying to Keep it Simple" is a gem that includes the line "I don't have to be a Beatle", "Belong" is guitar pop of the first order and "Table" breaks out the Rickenbackers for some top-notch jangle pop. Finally, while "I Don't Have Anything (If I Don't Have You)" treads the familiar ground of songs that state material goods mean nothing without love, here Swirsky gives his status as one of the country's top baseball memorabilia collectors a shout-out. Clocking in at a generous 16 tracks, Circles and Squares pretty much is guaranteed a slot in 2016's top 10, the question being just how high.
iTunes
Gillwire-Silver Streak
. Gillwire is Arizonan J.G. Thwaits, and he's crafted an impressive debut album that mixes power pop, classic rock and indie pop with the common thread being his sense of melody (He calls it "retro-alternative pop", which is a good a description as any). The title track (and opener) is a clever tune that's equal parts Beck, Cake and Dean Friedman, the gentle, lilting "Find Me a Movie" finds itself in McCartney/Neil Finn territory, "Big Win" boasts a beats-based melody, and "Sand in My Pockets" is the most power-popping track of the lot. While this is a debut album, Thwaits sounds as though he's been around the melodic block a few times before.
iTunes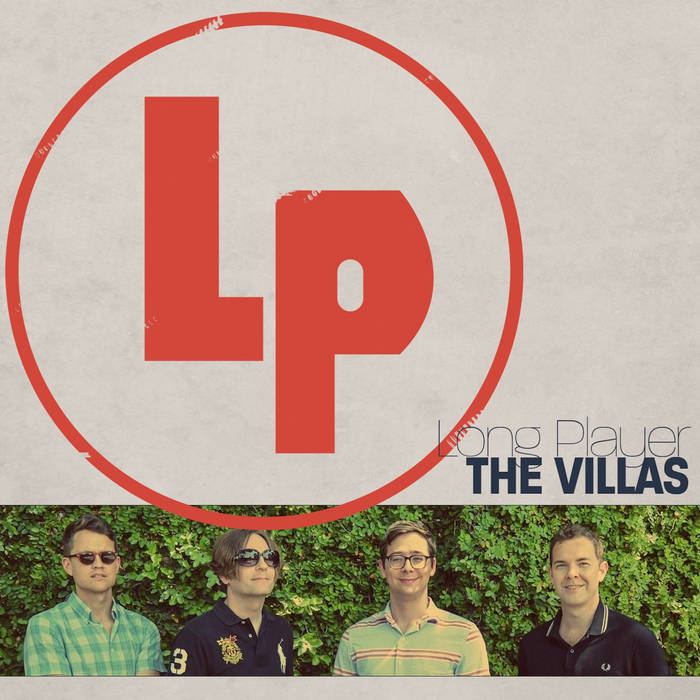 The Villas-Long Player
. The Villas hail from Austin, TX and have been around since 2011 and I'm wondering how it was just now with this release I'm hearing of them. Better late than never as Long Player - their appropriately-titled full-length debut after some singles and EPs - is a fine example of Britpop-flavored (or should that be "flavoured"?) sound. The opening title track and "Never Had a Morning" go by in a Blur (pun intended), while the languid "Julie" just
sounds
cool, and "Natural Selection" and "Eva" rock with melodic abandon. A catchy-as-hell summer album if there ever was one for 2016.
iTunes