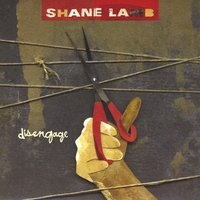 Shane Lamb-Disengage
. Every year it seems like I come across a singer-songwriter who makes a great "Ryan Adams album". Of course I'm speaking of the Ryan Adams of Gold and Heartbreaker, not the Ryan Adams who became a parody of himself. In 2007 it was
Jeremy Nail
, last year it was
Tyler Burkum
, and this year it's Shane Lamb. Hailing from Nashville (where else?), Lamb mixes pop, classic rock and Americana, and comes through with one quality tune after another. "Free" grabs you right off the bat, with its memorable chorus, horns-and-organ backing, and some fine guitar work from Pat Buchanan, a name which may be familiar to many of you (no, not
that
Pat Buchanan). "I Would" is the kind of languid, midtempo number that you'd expect on a disc like this, and "To Get You Through" has a Jayhawks-style drive to it. Also don't miss the Springsteenesque "The Change in Me", a 2:10 slice of upbeat roots rock (complete with sax) that falls somewhere between "Working on the Highway" and "Stand on It".
CD Baby
|
MySpace
|
iTunes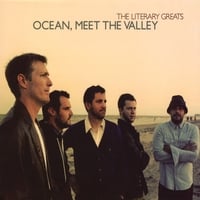 The Literary Greats-Ocean, Meet the Valley
. I could have sworn I reviewed this
Atlanta
Houston band's
2007 excellent self-titled debut
, but a search of the site revealed that I only listed it at #55 at year's end without further comment. I'll try to remedy that here on their newly released follow-up. They fit the Popicana/roots-rock mold as well, and there's no sign of a sophomore slump on this one. "That Mountain Yonder" might sound like the title of Del McCoury's latest bluegrass opus, but instead it's a meaty rocker with pop smarts (dig the "ooh-woo-ooh-ooh-ooo" refrains), and "Show Me the Coast" rocks with heart and melody. Other highlights include "Oh Abilene", which reminds me of some of the Black Crowes' moodier work, the excellent "Dreadnought", which tackles the fear of flying and comes up with the music to match it, and the pop-rockin' "Ruby Sapphire", a Signal Hill Transmission-type number. They definitely do live up to their name, as this disc has a literary, almost Southern Gothic, feel to it.
CD Baby
|
MySpace
|
iTunes