Bubble Gum Orchestra-Sticky Love Songs Vol. 1 and 2
. If it's the classic ELO sound you desire, you had to have been excited last fall when Jeff Lynne released a new album as "Jeff Lynne's ELO". It turned out to be fine, but it sounded more like a latter-day Jeff Lynne solo album than ELO in its heyday. This of course meant your next option was to wait for Michael Hildebrandt to release another Bubble Gum Orchestra album. That wait is over, as not only is there a new BGO album, but there's the equivalent of 2 new albums as Hildebrandt has gone Out of the Blue here with the 20-track Sticky Love Songs Volume 1 and 2. With 20 tracks to play with, Hildebrandt spreads out a bit here. Of course you get the vintage ELO sound in tunes like "You Called to Tell Me" and "My World Blue" (a Jeff Lynne title if there ever was one), but you get the straight-up Beatlesque "Peppermint Smile", the more rocking "You Gave Up on Love" (with guest vocals from Lannie Flowers), and even some acoustic guitar on the acid love song "You're Not the One That Got Away". Closing it all is the self-referential "BGO Motel", a track as catchy as it is clever. You won't find this at the usual sites, so click on the link below to listen and purchase.
Sample and buy here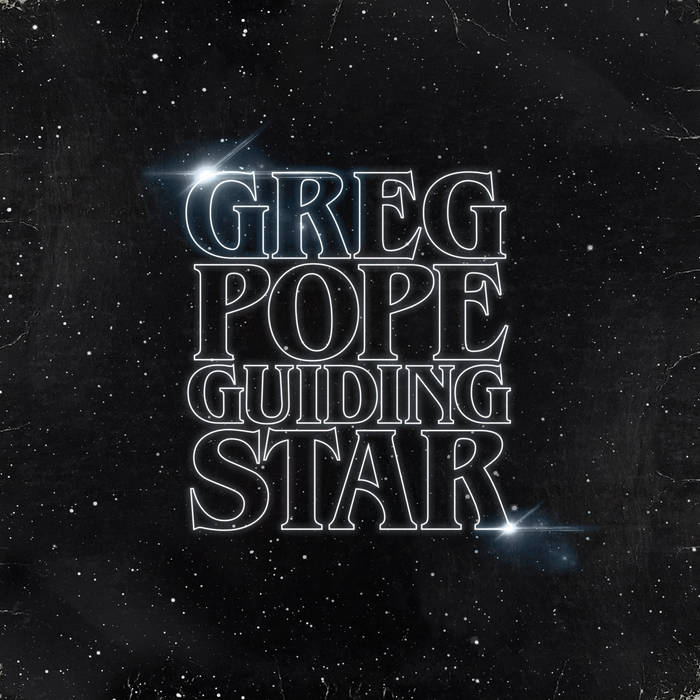 Greg Pope-Guiding Star
. The man I named the Pope of Power Pop is back with his sixth full-length solo release (not counting the Pete EP and his best-of compilation) and once again he's delivered another fine collection of southern-fried power pop. Featuring a Stranger Things-inspired cover, Guiding Star demonstrates why Pope is the one of the more consistent artists in the genre. Opener "Innocent Breakdown", with its nervous, insistent beat shows Pope (a one-man band who can drum with the best) isn't content to sit on his laurels, while "Four Leaf Clover" lashes at the singer's dudebro ex in service of a catchy chorus. Elsewhere, "Sun is Gonna Rise" rocks with gusto, the acoustic guitar-based shuffle "I Think Not" is classic Pope, and "If You Want Answers" may or may not have them, but it's a great listen and could have been a hit in another era. No longer the "company man" he was back in his Edmund's Crown days, Pope is now older and wiser and Guiding Star is as humanistic as power pop gets.
Bandcamp
Ryan Allen & His Extra Arms-Basement Punk
. Every time I turned around there's another great new release from the Michigan power pop scene. Last time out it was the latest from Nick Piunti and today it's Ryan Allen and His Extra Arms. (Next time it may be The Legal Matters, who have a new one out in a few weeks). Basement Punk is Allen's third album and builds off the promise of last year's Heart String Soul. "Watch Me Explode" is the kind of frenetic rocker that's perfectly situated as the album opener, and "Chasing a Song" is a brilliant bit of pop in the vein of Big Star. "Mal n' Ange" is another winner, sounding like an early-70s English classic rock track complete with guitar solo between the second and third verses, while "Gimmie Some More" is a fun "In the Street"-style rocker. Between the Greg Pope album above and this one, it's a great time for one-man bands.
iTunes