It's EPalooza this week with three fine EPs.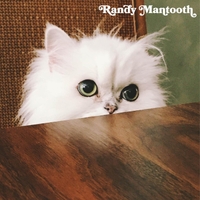 Randy Mantooth-Randy Mantooth EP
. No, this isn't the musical debut of the guy who starred on
Emergency!
back in the 70s, nor is it another guy with the same name. Instead, it's the name of a 3-piece band out of Chicago featuring two former members of Otter Petter (which you may or may not be familiar with) which has released an excellent 4-track debut of crunchy power pop in the vein of Matthew Sweet and Tommy Keene. "Not Love" opens with a noirish feel while "Need It" is sunnier-sounding, and "Tick" and "Haunt" rock in a straightforward manner. Now someone just needs to start a band called Kevin Tighe and do a double bill with these guys.
iTunes
The Buzz-Summer of '17 EP
. Washington DC popper J. Forte returns with another Buzz EP and from its title and cover art, it's time to put the top down and cruise the highway with this EP cranking. While "Smithereens" isn't a tribute to the band of the same name, it's a driving guitar pop number that would make them proud, "Tell Me Now" is fine garage rock, "Electric Dreams" jangles on, and "Old Souls" channels Brian Wilson with the surf out.
iTunes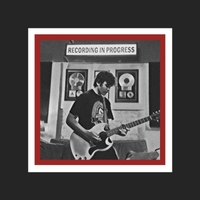 Matthew Bryson-Recording in Progress
. So what were you doing when you were 16? Probably stumbling through high school, tentatively engaging the opposite sex, and hoping to get a car (or at least getting to drive one of your parents' vehicles). One thing you probably didn't do, though, was write and record an excellent debut 4-song EP full of top-notch pop like Austin's Matthew Bryson has. With a classic sound going back well, well beyond his years, Bryson serves up 4 fine tracks that have a Beach Boys/Beatles influence; "Her" has an early-60s feel, "Down" is more late-60s sounding, and "Where" gives off a George Harrison vibe. Not bad for someone only five years older than this blog.
iTunes