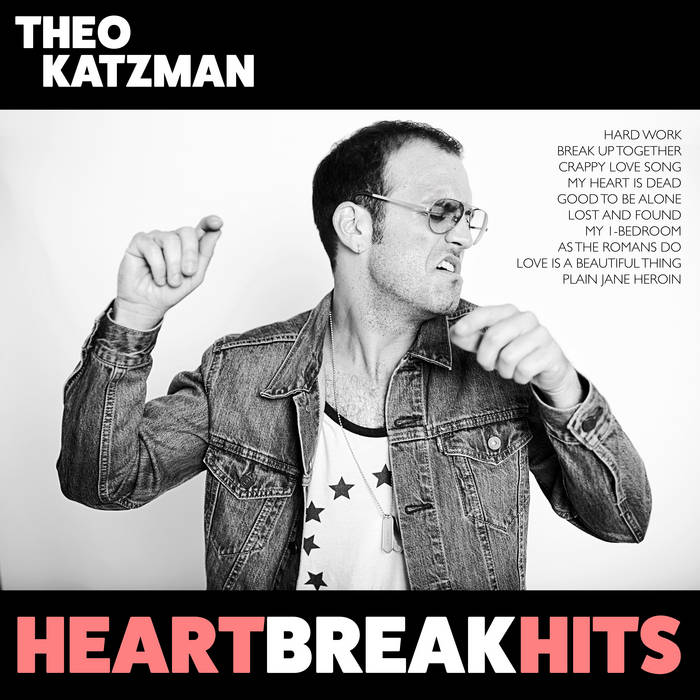 Theo Katzman-Heartbreak Hits
. My most pleasant surprise to date of the new year, Theo Katzman's Heartbreak Hits is unlike most of what I review here as it's not truly power pop or roots rock, but pop with a capital "P" which has enough grounding in the classic sounds of the 70s and 80s that kind of reminds me of 10 years ago when the likes of Mika and the Scissor Sisters were at their peak. Katzman, better known as a guitarist and drummer with the LA funk band Vulfpeck, brings on the fun here with a variety of styles. Opener "Hard Work" might be the closest thing to traditional power pop here with its loud guitars but brings in some R&B elements. Speaking of R&B, "Break Up Together" is a slinky tune with a simple hook that could have been a mid-70s hit, and speaking of hooks, the chorus of the Prince-esque "My Heart is Dead" is a true earworm. And then Katzman pivots from Prince to pedal steel with "Good to Be Alone", a wonderful low-key country-tinged number that shows off his versatility. Elsewhere, there's the rave-up of "As the Romans Do", the pretty ballad "Love is a Beautiful Thing" and the rare bonus track that's a real bonus, the catchy "Pop Song" which Katzman had previously released as a single. In the end, Heartbreak Hits is a real breath of fresh air and one that you can probably listen to with your teenage kids.
iTunes
Room for Dream-A Little Taste
. iTunes calls this a single while I'm calling it an EP, but the three-song release by San Francisco's Room for Dream is a fine debut however you categorize it. Songwriter and lead singer Nicholas Lyon-Wright has a knack for the Beatlesque here which becomes apparent right away on "Catch it for a Second", while the piano-backed "A Trace of You" boasts real charm along with some fine harmonies from Luna Fuentes and "Silly Dream" reminds me of Jellyfish in their less-frenetic moments. Lyon-Wright told me they'll have a full album later this year, so enjoy this "little taste" for now.
iTunes
The Fisherman-Down
. Greece's Tony Panou is The Fisherman and he's been releasing his one-man bedroom recordings for a few years now (Down is his fourth album). I'm glad to have caught up with him because if Down is representative of his output, we've been missing out the last few years. His songs have a 60s-pop type of charm to them, McCartneyesque to be sure but also reminiscent of other artists of the era. The breezy title track exemplifies this, and "The Guitar or the Girl" sounds like a title that should have been used in that decade. Other standouts here include "Girl With the Blue Eyes (and the Long Blonde Hair)", which has 1965 written all over it, the jangly "Rain" and the piano pop of "Turn Off the Lights". Groovy stuff.
iTunes