It shouldn't come as a surprise to anyone who reads this site, but Futureman Records has emerged over the last several years as one of the top power pop labels around and they're really killing it in 2018. Fresh off the
Matthew Sweet tribute
(and with new albums from Gretchen's Wheel, Super 8 and Your Gracious Host's Tom Curless to drop in the weeks to come), they have a pair of excellent albums out now and featured below.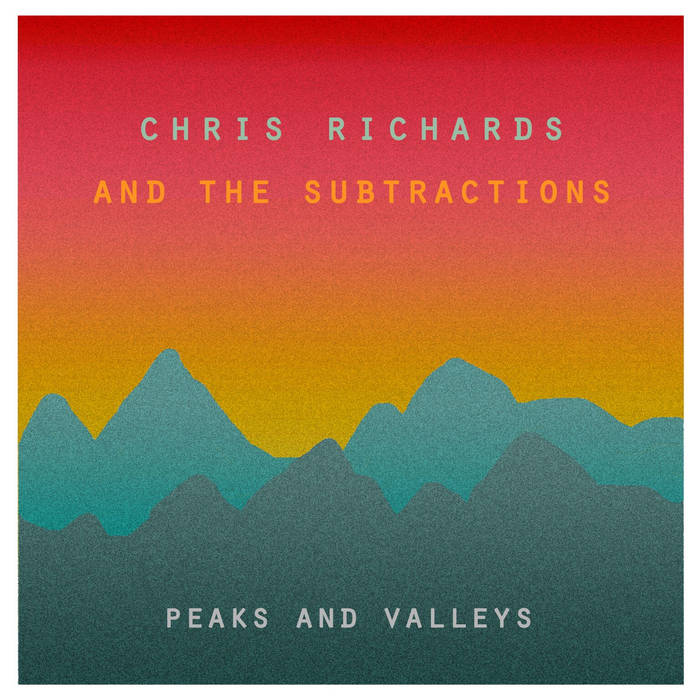 Chris Richards & The Subtractions-Peaks and Valleys
. Veteran power popper Chris Richards has been so active this decade with covers albums, compilations, live albums and appearances on other artists' records that it was almost shocking to realize that this is his first proper new album since 2009's
Sad Sounds of the Summer
. And a welcome return it is, as the man who was once hip enough to get a 7.3 on Pitchfork is back with ten new tracks that are most certainly more peaks than valleys. The peaks include the rocking opener "Half Asleep", the pop perfection of "Just Another Season" and the Raspberries-esque "The Coast is Clear". Other highlights include "The End of Me", "Call Me Out" (which sounds like a mid-80s AOR hit) and an interesting cover of Big Star's "Thirteen" which turns it into a mid-tempo band-backed performance as opposed to the largely acoustic Alex Chilton original. And not to be overlooked are the Subtractions themselves, with Andy Reed now on board in a clear case of Subtraction by addition, and Nick Piunti (who himself has an great-sounding album coming this summer) chiming in with guitar on a couple of tracks.
iTunes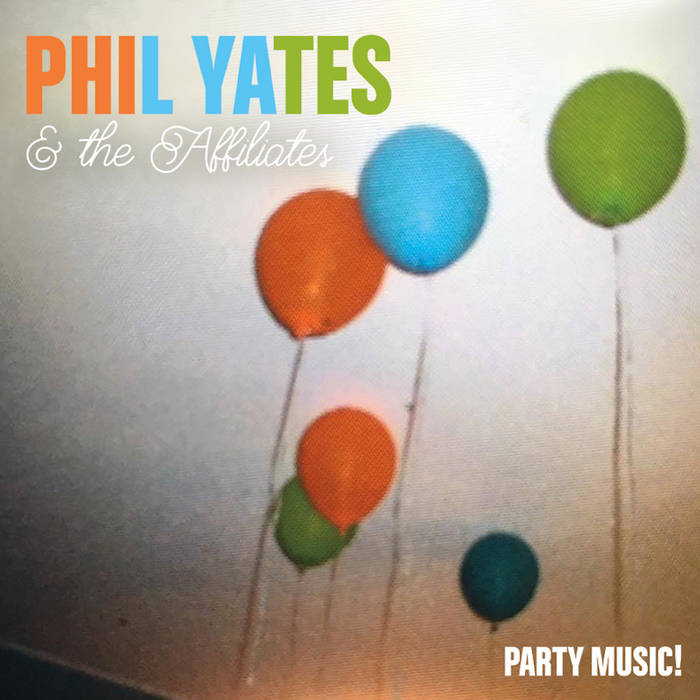 Phil Yates & The Affiliates-Party Music!
Yates & Co. follow up their fine 2015 release No Need to Beg with this collection of rollicking power pop that yes, just might be party music (if it's a cool party). The guitars are front and center here, and the hooks and melodies aren't too far behind - "My Favorite Bag", "Triple Fisting" and "Send Him the Bill" are a rocking 1-2-3 punch before the relatively slower-tempo'd "Nothing Happened" gives you a chance to breathe. Reminiscent at times of The Posies and Elvis Costello at others (especially "One Man's Trash") Yates & the Affiliates deliver the dictionary definition of power pop in fine fashion.
iTunes