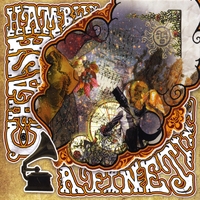 Chase Hamblin-A Fine Time
. The cover gives it away. Chase Hamblin's debut EP, A Fine Time, is steeped in 60s/70s trippy pop. At one end of the spectrum it channels 60s revivalists like El Goodo, but at the other end it recalls more modern artists such as Elliott Smith and Grandaddy. The title track is a tour-de-force, melodic in a Beatlesque way but with enough twists and turns and bells and whistles to reward mutliple listens. "Think of the Good Times" starts out with some bossanova and then segues into what sounds like the soundtrack to a hip late 60's film. "Never Let You Go" sounds like a Zombies/Animals hybrid, and the joyous pop of "We're Gonna Make It" and the "Hey Jude"-like "Bye Bye" close this extraordinary debut EP out. "Chase" this one down.
CD Baby
|
MySpace
|
iTunes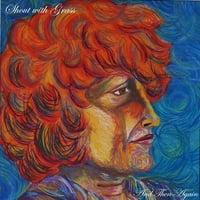 Shout With Grass-And Then Again
. And the Year of the EP just keeps asserting itself. Yet another quality debut EP comes from British Columbia's Max Sensini, who calls himself Shout With Grass. This EP will resonate with fans of Crowded House and the aforementioned Elliott Smith. "Walk the Tightrope" finds Sensini in fine voice, sounding not unlike Ken Stringfellow, and features a piano-based melody reminiscent of McCartney's "1985", while "Hole in the Sky" closes out the four-song EP with a dreamy feel. Another higlight is "Softly in Your Ear", which recalls fellow Canadian Jay Ferguson of Sloan.
CD Baby
|
MySpace
|
iTunes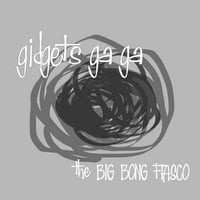 Gidgets Ga Ga-The Big Bong Fiasco
. One listen to this disc and you won't have any problem identifying this band as being from Minneapolis, as they capture the classic Replacements/Soul Asylum sound with a 60s power pop sheen. The disc clocks in at a generous 18 tracks, but doesn't wear out its welcome. Since there are so many to choose from, I'll highlight "Beki", "Baby, You're a Star", "The Bomb", the jangly "Hit by a Train", "Offer You Can't Refuse", and "Lullaby", which is anything but. If you like this kind of driving melodic rock, you'll go "Ga Ga" over this one.
CD Baby
|
MySpace
|
iTunes