Justin Levinson-Yes Man
. 10 years. That's how long Absolute Powerpop has been around, and that's also how long it's been since Justin Levinson debuted on the power pop scene with
1175 Boylston
. The debut was Ben Folds-styled piano pop and since then he's veered into alt-country and most recently a bit of light soul-inflected singer-songwriter pop with 2012's
This Side of Me, This Side of You
. Now with Yes Man, Levinson has come full circle with his most straight-up pop album since his debut. Opener "Together Forever" is a bouncy confection that's well-timed for summer; the title track is a Beatlesque romp, and the waltz-time baroque pop of "Safety in the Rain" recalls Jellyfish. Elsewhere, "Broken Heart Running" is the type of piano-based pop found on the debut, and closer "Colleen Compassion" evokes a lost Ben Folds track in both sound and title. In all this is one of 2016's best so far as even the tracks not noted here are worthy of note. The tenth anniversary truly can be the sweetest.
Sample and buy at Amazon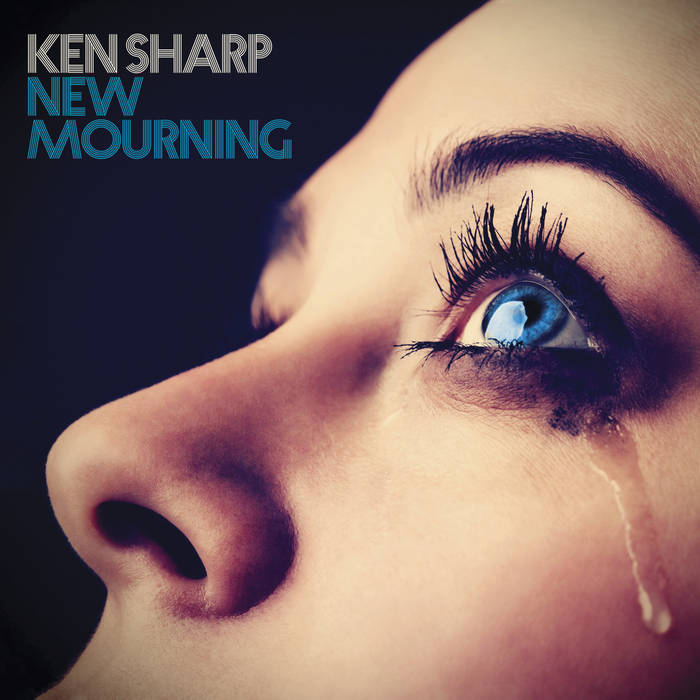 Ken Sharp-New Mourning
. Speaking of 10-year anniversaries, it's almost been that long since Ken Sharp's last album, 2007's Sonic Crayons, which at that time was his first album in seven years and which came in at #13 on my best-of-2007 list. So it's a bit of an understatement to say this album was long-awaited, and it doesn't disappoint. Of course Sharp has an excuse for the delays between albums - when he's not recording, he's writing and writing prolifically about music with 18 published books to his credit including a series titled "Play On! Power Pop Heroes" which chronicles the leading lights and forerunners of the genre. And if Sharp's going to keep putting out albums (however infrequently) like New Mourning, he's going to be worthy of a chapter of his own as his latest is his best and most consistent. From the classic power pop of "Dynamite & Kerosene" and "Let's Be Friends" to the Motown-influenced "Solid Ground" through the 70s MOR balladry of "L.A. Can Be Such a Lonely Town" and the string-laden closing power ballad "Loser", New Mourning is 14 tracks of solid gold and also a clear contender for Best of 2016.
iTunes
The Loved-The Loved EP
. The Loved are a three-piece band from Portland, Oregon who push all the right retro buttons on their debut EP, right up to the album artwork. Dense guitars and a languid melody make for a great combination on the first single "How Do You Fall in Love", while the midtempo "Sun Moon Stars" features a hypnotic vibe and "Lost at Sea" rocks with "three chords and the truth", as the band described itself in their Facebook bio. Give it a listen below, and it'll be Loved by you as well.
iTunes