The Legal Matters-Conrad
. Power pop's Michigan mafia (Andy Reed, Chris Richards, Keith Klingensmith) reunite as The Legal Matters with Conrad, the followup to their excellent 2014 debut. There is a bit of a shift here to a softer pop (as opposed to the classic power pop seen on their individual releases, especially Richards) but it's all very well done. The mid-tempo "Anything" opens the album with aplomb and is featured on a
promotional EP the band released on NoiseTrade last month
. It's fitting that that EP contained an unreleased cover of a Teenage Fanclub tune since that's the operative sound on this track. "I'm Sorry Love" follows, a slice of baroque pop out of the Jon Brion playbook. Elsewhere, pop gems "Minor Key" and "Short Term Memory" provide a Beatlesque vibe and the plaintive "More Birds Less Bees" recalls Jellyfish when they dialed things back a few notches. Between this album and recent strong releases from Nick Piunti and Ryan Allen, I may have to establish "Michigan" and "non-Michigan" categories for the year-end best-of list.
iTunes
John Macom-Unforeseen Circumstances
. John Macom has been around the music biz for a while now, having been in the band Binge, which contributed tunes to TV shows such as Dawson's Creek, Party of Five and Felicity. Here, the New Yorker goes solo for the first time, and his experience shines through in an auspicious debut that's as pure and smooth as pop gets. Working off the basic Lennon-McCartney guitar pop template, Macom churns out one catchy tune after another - "Hi and Goodbye" reminds me of Cliff Hillis at his best, the languid "Think About You" find him crooning "youuuuu" to hooky effect, and "It's All Coming Back to Me Now" is great Crowded House-styled mid-tempo (but with momentum) pop. And I defy anyone to get the chorus of "Nadia" out of their head. This might be the best debut album I've heard in 2016, and I've embedded the YouTube playlist of the album below so you can confirm for yourself.
iTunes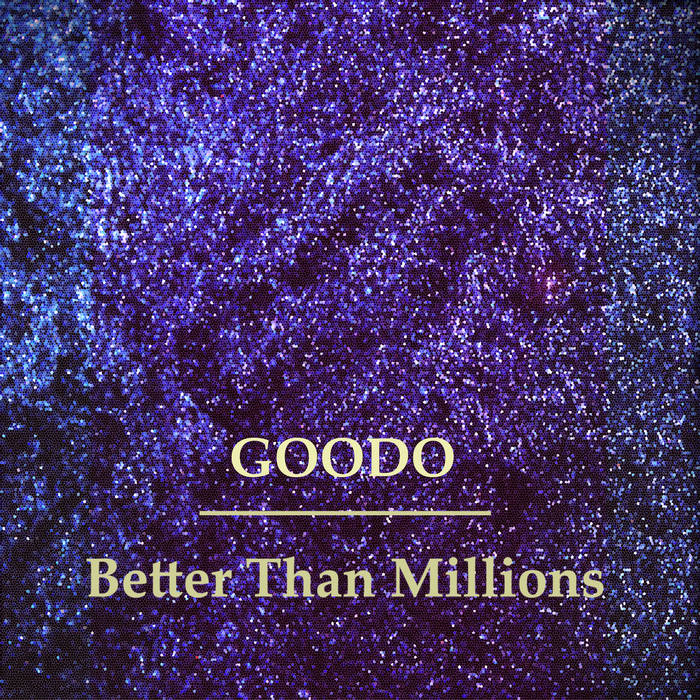 Goodo-Better Than Millions
. With their Big Star-influenced sound, Sweden's Goodo obviously takes its name from "The Ballad of El Goodo", but I'm guessing they couldn't use the "El" because that name was
already taken
. This is 70s-styled power pop with shades of Cheap Trick and Matthew Sweet as well, from the rocking opener "Her Love is a River" to the Raspberries-ish "Jenny" (not the one at 867-5309) to "Line of Fire", which would have fit in snugly on #1 Record. You probably know by now without listening to it if it's up your alley, but if you're still not sure, listen below.
iTunes