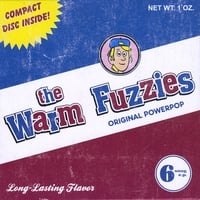 The Warm Fuzzies-The Bubblegum EP
. Athens, Georgia is known for R.E.M. and a host of "college rock" bands, but it can produce some fine power pop as well. The Warm Fuzzies hail from Athens, and their debut Bubblegum EP is a treat. Aside from the physical disc itself which has a bubblegum scent, the songs are chewy and tasty as well. There's a bit of the Weezer about them, which is apparent in opening track "Hey, Milunka". Nor would it be shocking to know there are synths in "Space Invaders" or "All My Friends are Robots", the latter of which bears some Superdrag influence. And they ask the musical question that amazingly has not been asked until now: "Why Do Girls Wear Big Sunglasses?", which they rhyme with Onassis (as in Jackie). Did I mention this EP was a lot of fun?
CD Baby
|
MySpace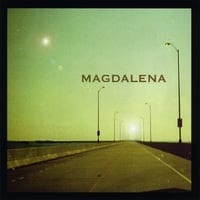 Magdalena-Magdalena
. When I mention piano pop, I'm guessing that Ben Folds and his acolytes immediately spring to mind. Well, the California band Magdalena is piano pop, but more in the Coldplay/Keane manner. And that's a good thing here, as they just strive to write good songs without being smartalecky and all that. "The Resolution" is just a flat-out fine pop tune, and "A Chance to Follow" reminds me of Jay Ferguson's piano-based numbers in Sloan. "The One" boasts pop smarts as well, while "Come Inside" brings Jack McManus to mind and "Want You (Real Bad)" is similar in feel to Frank Ciampi and The 88. Magdalena may not be reinventing the wheel here, but there's something to be said for an unassuming, all-around, honest-to-goodness quality pop disc.
CD Baby
|
MySpace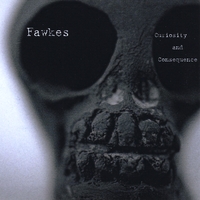 Fawkes-Curiosity and Consequence
. When I first came across this band, I assumed they had to be English, given their namesake, the failed revolutionary and mythic English figure Guy Fawkes. But no - they're as American as apple pie, hailing from SoCal. Still they don't
sound
Californian; they're much more in the Crowded House ballpark, and opening track "Drive You Home" is classic Finnpop (I'm talking Neil, not Finland). "Try It Again" continues in this vein, sounding like one of Finn's more rocking tracks on, say, Together Alone. "I Need Love" is a fine acoustic ballad, and the curiously titled "Mulch" is a rollicking piano pop number that has a hint of Jellyfish to it. This one nearly slipped by me, but I'm real glad it didn't.
CD Baby
|
MySpace
|
Listen at Lala